Top 4 Cheap Revs Check Websites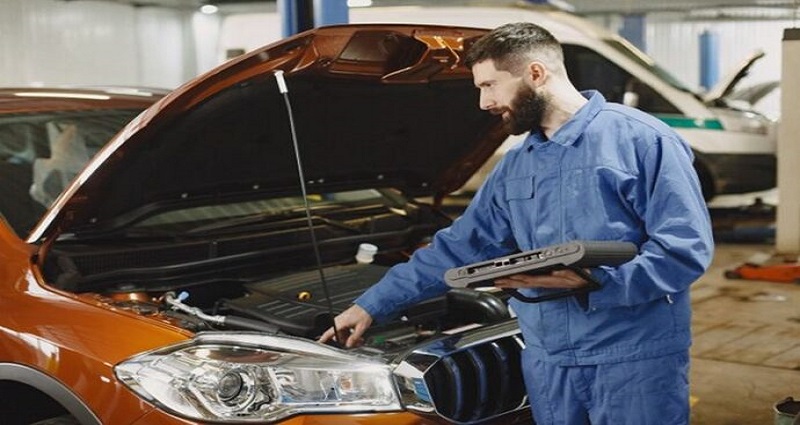 If you are considering purchasing a used vehicle, it's important to do your research to avoid any potential problems down the road. A great way to start your research is to check the Register of Encumbered Vehicles (REVs) to see if the vehicle has any encumbrances against it. Here are the top four cheap revs check websites:
1. Revs Checks
Revschecks.com.au's report covers various critical fields of information about virtually all used cars in Australia. They obtain vehicle reports from Queensland, Western Australia, and New South Wales, among other states. REVS Checks may be done on a variety of vehicles in Australia, including trucks, motorcycles, and cars, using the REVS API.
Once an automobile has been licensed by the local road administration in an area, customers can obtain complete registration data online. This page displays the current status (licensed, unlicensed, or restricted), as well as the expiration date.
Furthermore, offical revs check is based on the Australian Financial Security Authority's (AFSA) and the National Exchange of Vehicle and Driver Information System's (NEVDIS) official and most dependable data (NEVDIS).
Pricing: 9.90 AUD
Reliability: 4.8 stars
Service: 4.7 stars
Overall Rating:4.7 stars
Website: www.revschecks.com.au

2. QuickRevs
Quick Revs was formed on the idea of providing fair, timely, and reliable car history information to clients across Australia. Quick Revs was created in response to a growing need in Australia for more cheap car history data
Quickrevs does not exactly provide a free Vehicle History Report report, but it is amazingly inexpensive. Quick Revs is the lowest REVS (Register of Encumbered Vehicles) check available on the internet, enabling you to save some cash.
They give you a complete report as well as a summary of the automobile history report directly to your phone. All of this comes at no additional cost to you. Quickrevs Vehicle History Reports are laid down in a way that makes them simple to read. This enables you to swiftly scan the car and assess whether it is a waste of time or a good deal.
Pricing: 5.89 AUD
Reliability: 4.9 stars
Service: 4.8 stars
Overall Rating:4.8 stars
Website: www.quickrevs.com.au

3. Revs Check Report
REVS Check Register enables you to quickly and simply obtain a complete report derived from approved government sources. The accuracy of the data is guaranteed by the Australian government, which is backed up by a PPSR Certificate that comes with each report.
Revs Check Register is a low-cost manufacturer of REVs Check Reports and PPSR Certificates, as well as one of Australia's most trustworthy providers for vehicle history checks. If you absolutely want a stolen car check, car finance check, or automotive history report, Revs Check Register is a great option.
Pricing: 9.90 AUD
Reliability: 4.8 stars
Service: 4.7 stars
Overall Rating: 4.9 stars
Website: www.revscheckregister.com.au

4. VIN Check Report
VIN Verify Report is an online service that allows customers to look up the vin numbers of previously owned cars. Every VIN Check comes with a PPSR Search Report. We supply potential car owners with a VIN Check Report as well as government-issued PPSR Certificates. Our services encompass automobiles and other motor vehicles.
It offers a high-quality report at a low price, almost as low as Quick Revs. A comprehensive REVS Check report with an official PPSR certificate is available in the Australian public register. VINcheck report provides you with all of the information you need to make the best decision possible when buying a used car.
Pricing: 5.90 AUD
Reliability: 4.7 stars
Service: 4.8 stars
Overall Rating: 4.8 stars
Website: www.vincheckreport.com.au
These websites are all you need for a quality Revs check, you can never go wrong with any of the websites listed above.
We are a fast-search alternative for people who are prepared to buy a vehicle and would like to do their homework beforehand. When you wish to buy a car, we give you the tools you need to make a legal transaction. Our various ppsr search options allow consumers to go through the specifics of the car they want to acquire in order to compile a complete timeline of the vehicle.